Pickle Factory closed 8/12-8/22
The Pickle Factory will be closed 8/12-8/22. This means I won't be able to email you back or have any pickups scheduled during that time.
But never fear! I have plenty of sales during that time for you to get your pickle fix!
Reminder that I am a CASH ONLY small business. Save money and the planet by bringing me clean glass canning jars (please no dirty pb jars). Thank you for supporting small, local businesses. Supporting workers striking against Amazon is really important, AND feeding cash money into networks of small, hardworking artists and makers in your local community is next level. The more we buy locally the better our quality of living, because big corporations can't get a foothold in our markets. I know not everyone has the cash to spend, so please support us in other ways like sharing our events and inviting your friends! Everything counts!!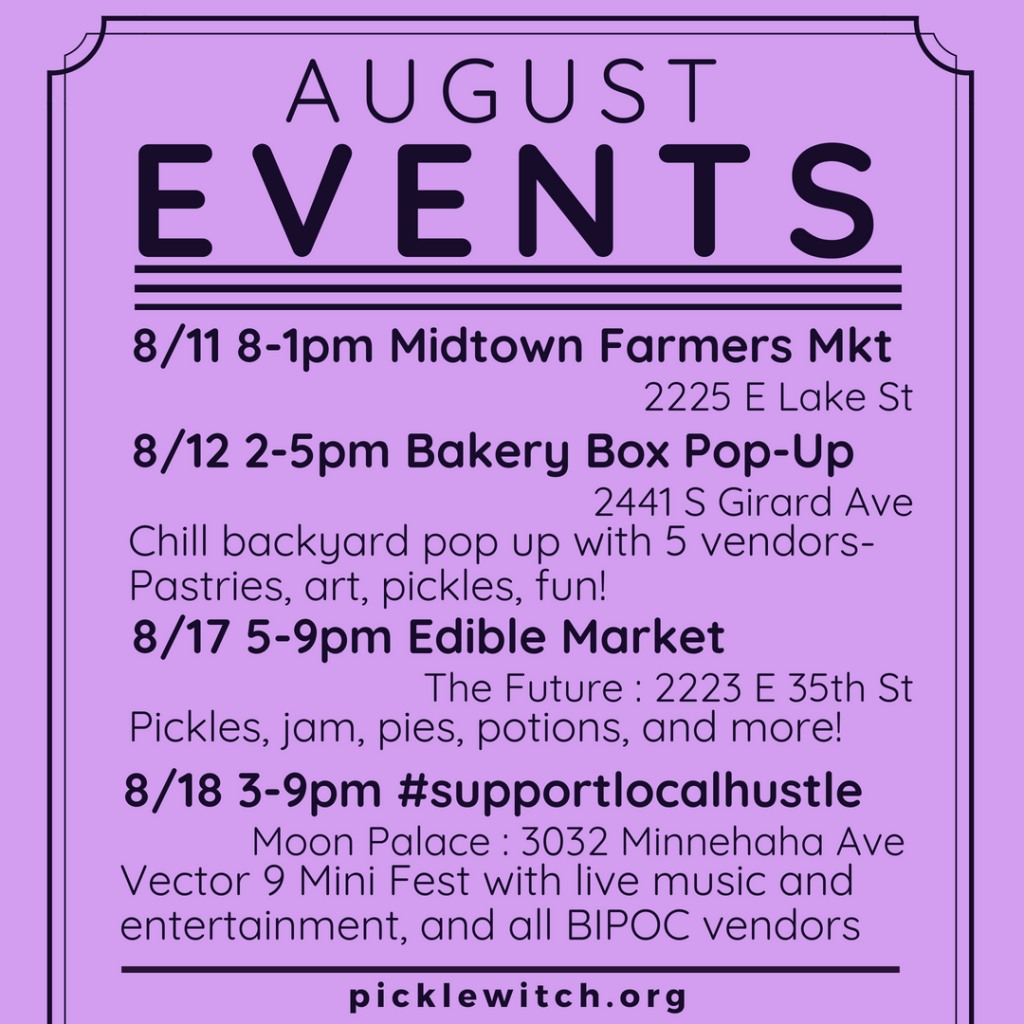 Details below.
Powderhorn Porch Sale
Wednesday 8/8, 4-7p. 3400 block of 11th Ave S- follow the signs!
Every Wednesday I have a porch sale. This Wednesday, bring your own container and take home a kombucha starter for free. In the spirit of bacterial communities!
Midtown Farmers Market
Saturday 8/11, 8-1p. 2225 E Lake St
Frolic in the abundance of summer! Almost all of my produce comes from Midtown Farmers Market vendors. It's my home.
Bakery Box Backyard Pop Up

Sunday 8/12, 2-5p. 2441 Girard Ave S
Backyard pop up with Bakery Box! Featuring doughnuts, pickles, zines, accessories, trinkets, comics, prints, and more from local dreamboats Pickle Witch, Fiona Avocado, Kari Lee Art, Adrienne Doyle.
Edible Market at The Future

Friday 8/17, 5-9p. The Future : 2223 E 35th St
Edible Market features pickles, handmade pies (taking pre-orders!), potions, hand rolled herbal cigarettes, housewares, and other exciting edibles and drinkables!
Support Local Hustle and Vector 9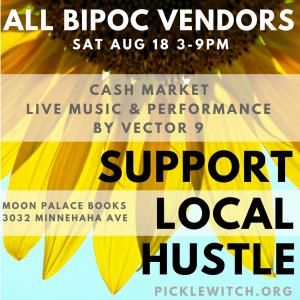 Saturday, 8/18 3-9pm. Moon Palace Books courtyard: 3032 Minnehaha Ave S
Vector 9 is a mini festival with live music, comedy, and is celebrating one year of live, monthly shows. Support Local Hustle will be setup outside with all BIPOC vendors selling art, food, pastries, and more! Come support performers, artists, and makers.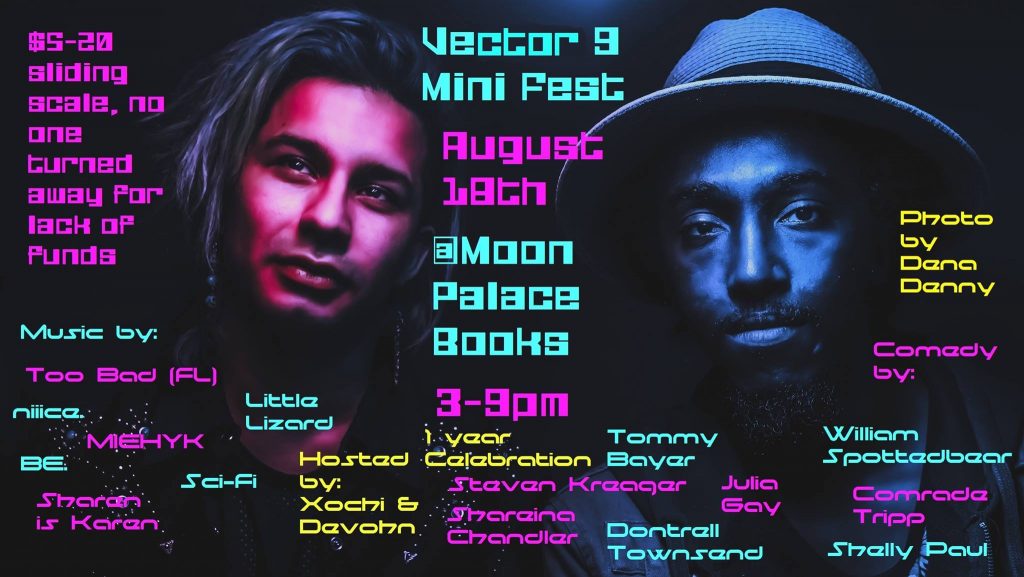 Note about Powderhorn Porch Sales
8/15 sale is canceled, but then we are BACK ON with a porch sale every Wednesday through October. Thanks for your patience and understanding!