I've written a few zines, all available in the merch section of my website.
Pickle Witch #1 is about being a pickle witch, with some content on cultural appropriation. Pickle Witch #2 is a little darker, with some pickle content, an unrequited queer love story, and some content on death. Salt is a mini zine about the magic of salt. Bean Zine is about the science of bean farts, including a fermented bean recipe.
I think it's time to work on my next zine project!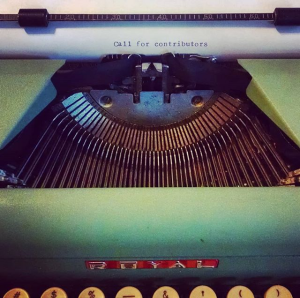 Cultural Appreciation & Food
Cultural appropriation is a hot topic, for a reason. Cultural appropriation is easy to feel and know if you are culturally connected to food that's been stolen and monetized in ways that don't benefit you. It feels nebulous if you're used to consuming other cultures. I thought about making this zine about "Cultural Appropriation," but that feels like approaching my relationship to food and culture from a deficit perspective. Why should we only talk about theft? Appropriation is definitely a piece of the puzzle, but there's so much more to food culture.
I'm looking for content that intersects, dances around, and defines our BIPOC/QT perspective and experience with cultural appreciation/appropriation and food. Let me know if any of these prompts resonate with you:
Family food tradition
Food ritual
Defining cultural appropriation
Food culture heroes
Recipes
Food justice
Decolonizing diets
Call for Contributors
I'm looking for BIPOC/QT contributors to my next lil zine. I am looking for poem, prose, personal narrative, hot takes, art, playlists, book review, whatever I can fit into my zine. I'm happy to take original work or work you've previously published. I am also looking for content (QT/BIPOC intersection required) for the "resources" section which I include in every zine, because zines are gateways to diving deep into subjects!
Compensation
I can trade you a jar of pickles worth $24 (local only), or I can pay you $20 cash for original content! $16 pickles or $10 for content you've published elsewhere that doesn't need any reworking or editing. Or something else? I'm always open to figuring out compensation that makes us both feel good. And of course you'll get a finished zine mailed to you!
Deadline
Interest/pitches by December 31, content by January 14
Format and Length
The pages will be 1/4  letter sheet, 4.25″ wide by 5.5″ high. I have them printed on a professional laser printer, with a thick weight cover and high quality printer text block, they are fastened with staples. Black and white only. They cost about $2 to make, and I sell them sliding scale $4-$6.
Optional: your name, pronouns, ten word bio, and any links or contact info you want for your byline.
Images
High contrast is awesome, any kind of decent sized image file is great. I don't do any image editing, unless I have to make sure it looks okay in black and white if you submit a color image.
Text
200 words/1100 characters fit on one page, 400-450 words/2500 characters fit on two pages. Mostly I'm looking for pieces that are 450 words/2500 characters, but I am very open to talking if you have something shorter/longer.
Let me know if you have any questions or concerns!