#SupportLocalHustle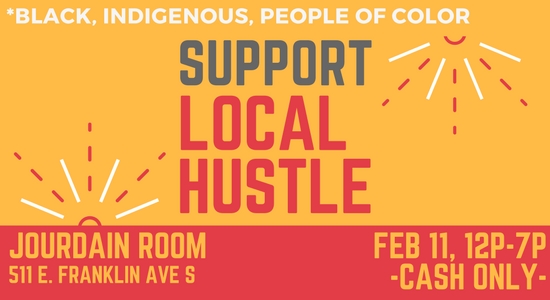 Our next Support Local Hustle: BIPOC pop up will be held at
Jourdain Room: 511 Franklin Ave S
Sunday, February 11, 12-7pm
RSVP to our Facebook event
Please join us and support local BIPOC (Black, Indigenous, People of Color) artists, bakers, creatives, and makers at this warm and inviting pop up!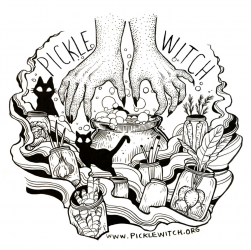 This event is free, cash only, and open to all folks who would like to contribute to a respectful space explicitly against sexism, transphobia, and racism.
Vendors will be selling their art, baked goods, pickles, and jewelry, among other treasures. Goods are mostly $1-$40.
If you would like to donate at the door, we will be raising money for Cafe Southside, a local safer space for queer and trans folks in South Minneapolis.
Follow us with #SupportLocalHustle, RSVP to our Facebook event Continue reading "Support Local Hustle: February BIPOC Pop up"