I have been told over and over again that you have to let your water sit out on the counter for 24 hours before using it for fermentation, because of concerns about chlorine in the water killing off beneficial bacteria. I was curious about this method, which comes from the idea that chlorine is a gas and will evaporate over time.
Water is our most important resource
Water is life. This means we don't want crude oil pipelines running through sacred land. All land is sacred in some way, and those pipelines leak and burst and contaminate groundwater forever. No amount of Dawn can clean the earth after massive pipeline failures. Entire biomes die.  Building pipelines disregards sovereign tribal lands and the health of our environment.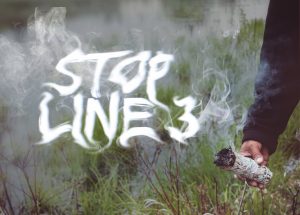 Flint, Michigan, after four years, still does not have clean, lead-free water. One of the basic responsibilities of a municipality is to provide clean water to its residents. This crisis was caused by a scheme to cut costs, incompetence, and a cover up that has lead to widespread illness and deaths. The city recently stopped giving residents free bottled water to mitigate this disaster, further disenfranchising low income people.
In Minneapolis, we get all of our drinking water from the Mississippi River. Agriculture, industry, and urban runoff all drain into our River. When we throw down cigarette butts, don't pick up our dog waste, don't gather our leaves, fertilize our lawns with pollinator-killing pesticides… It all goes into the river we drink from and the lakes we swim in. Water quality is much worse for people in New Orleans and further down the Mississippi.
Keeping our water clean and accessible is extremely important
Continue reading "Can tap water be de-cholorinated for fermentation?"