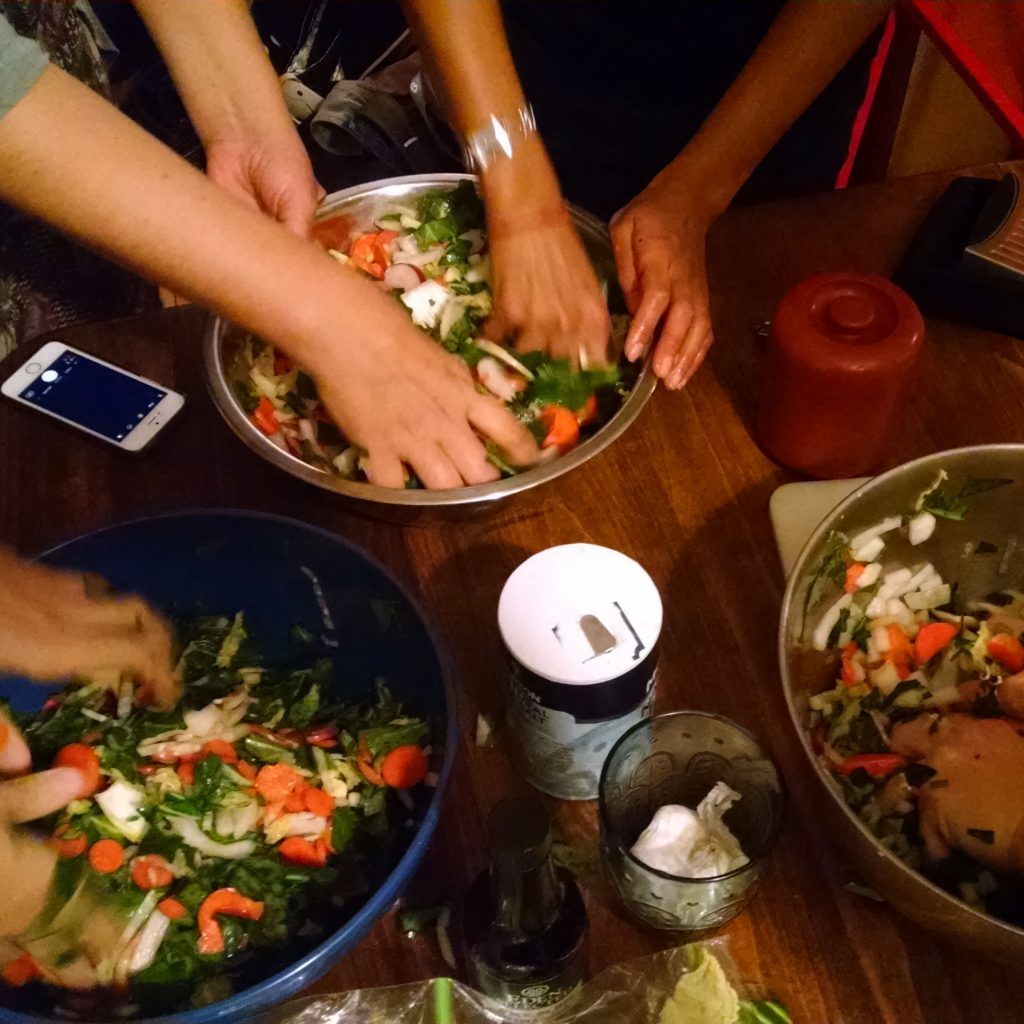 Take a workshop with me or invite me over to make pickles!
Check out the Pickle Skill Share page for more information on how to schedule a pickle party
I love skill-sharing with people about how to make the best homemade vegan, gluten-free fermented pickles. I periodically host accessible hands-on workshops where you leave with a jar of pickles. I am also open to skill-sharing in the comfort of your own kitchen, one on one or with a group. Workshops and skill sharing are opportunities for us to share what we know about the magic of lacto-fermentation, the properties of vegetables and spices, when to know your ferment is "done," and the best ways to eat your delicious pickles.
I'm open to trade and barter, and choosing your own adventure. Let me know if you have any questions. I'm sure we can work something out.