Merchandise
See Merch Store for more products
Upcoming Sales
See Updates for more information
Weekly #powderhornporchsale 4-7p through October. Come to the 3400 11th Ave S block and follow the signs and look for the Pickle Witch banner.
Midtown Farmers Market 2nd Saturdays through October, 8-1p.
These ferments are currently available (9/13/2018
)
My ferments are vegan and gluten-free unless otherwise noted. I don't add sugar (unless noted), MSG, or vinegar. You can expect an all-natural, raw, probiotic-packed food that is as delicious as it is nutritious! I try to keep this page updated, but it is subject to change as my inventory is constantly fluctuating.
In an effort to minimize waste in my production and packaging, and also promote sustainable thinking, I am committed to using reusable, USA and union made glass jars for my pickles. You play a vital role in this!
Bring a clean, reusable canning jar (e.g. Kerr/Ball, not a peanut butter jar) when you purchase pickles and SAVE $4 ON EVERY PICKLE PURCHASE. Any size jar/pickle.  If you bring two empty jars and buy two jars of pickles, you get a total of $8 off.
Email picklewitchmagic@gmail.com to schedule a pick up!
Not "pickles", but…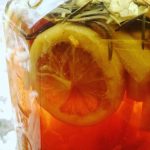 Fire Cider
This is a home remedy to boost your immune system during this cold and flu season.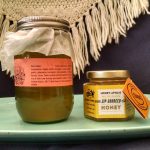 I am also offering #sidehoney to increase its healing magic: 6oz container of grade A, local, raw honey from a local, woman-owned business. FREE ZINE with every purchase! Read more about fire cider here.
Raw organic apple cider vinegar, orange, lemon, lime, ginger, garlic, horseradish, turmeric, parsley, rosemary, thyme, jalapenos, onion, time.    
Pint/16 oz of tonic, optional 6oz  of local, raw, #sidehoney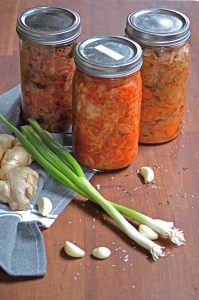 Photo by Emily/Yumbler
"These products are homemade and not subject to state inspection."
Information on the "Minnesota Cottage Food Law" and the rules and regulations for individuals selling small quantities of homemade food directly to consumers.